Ser Lapo
Chianti Classico Riserva DOCG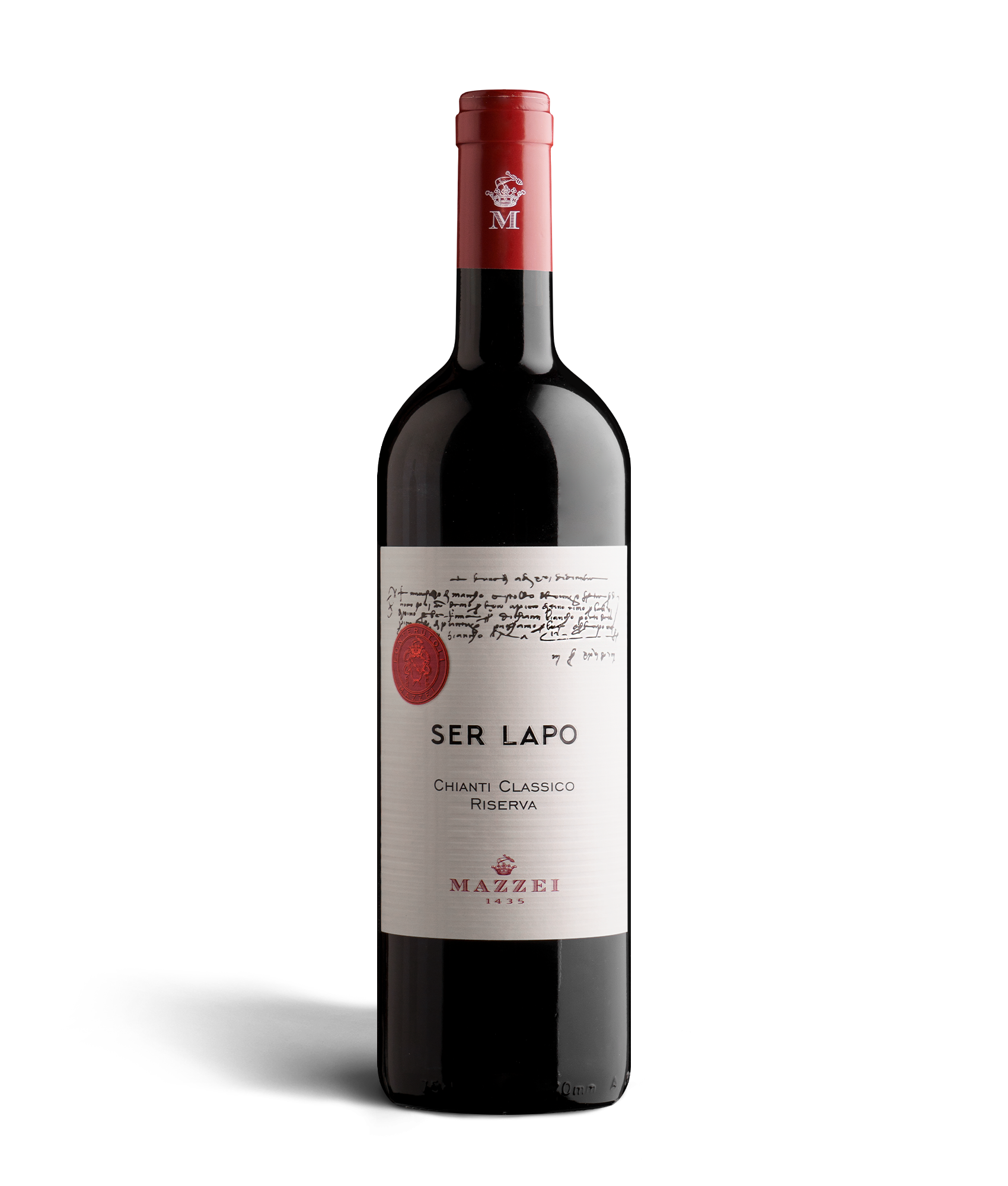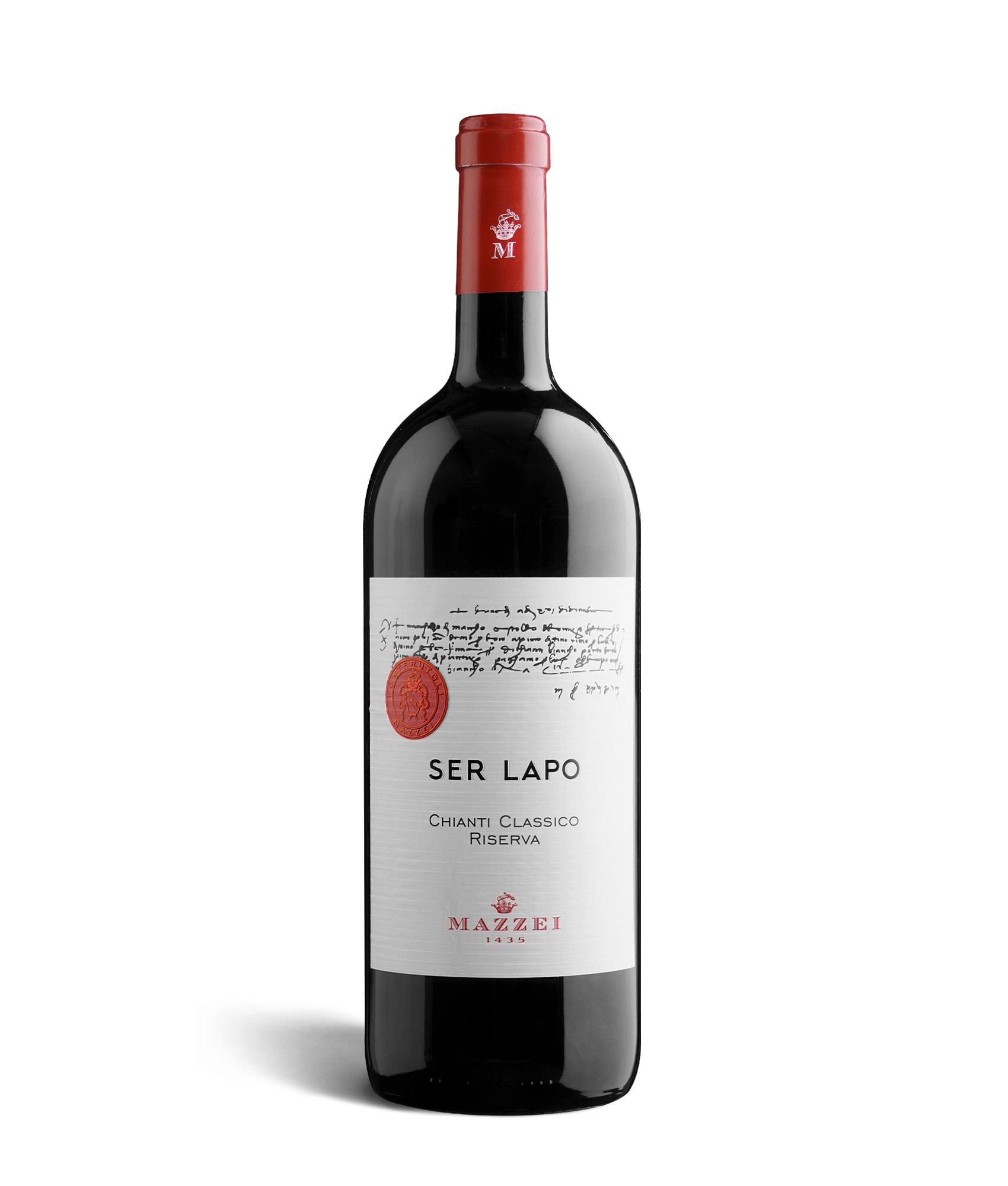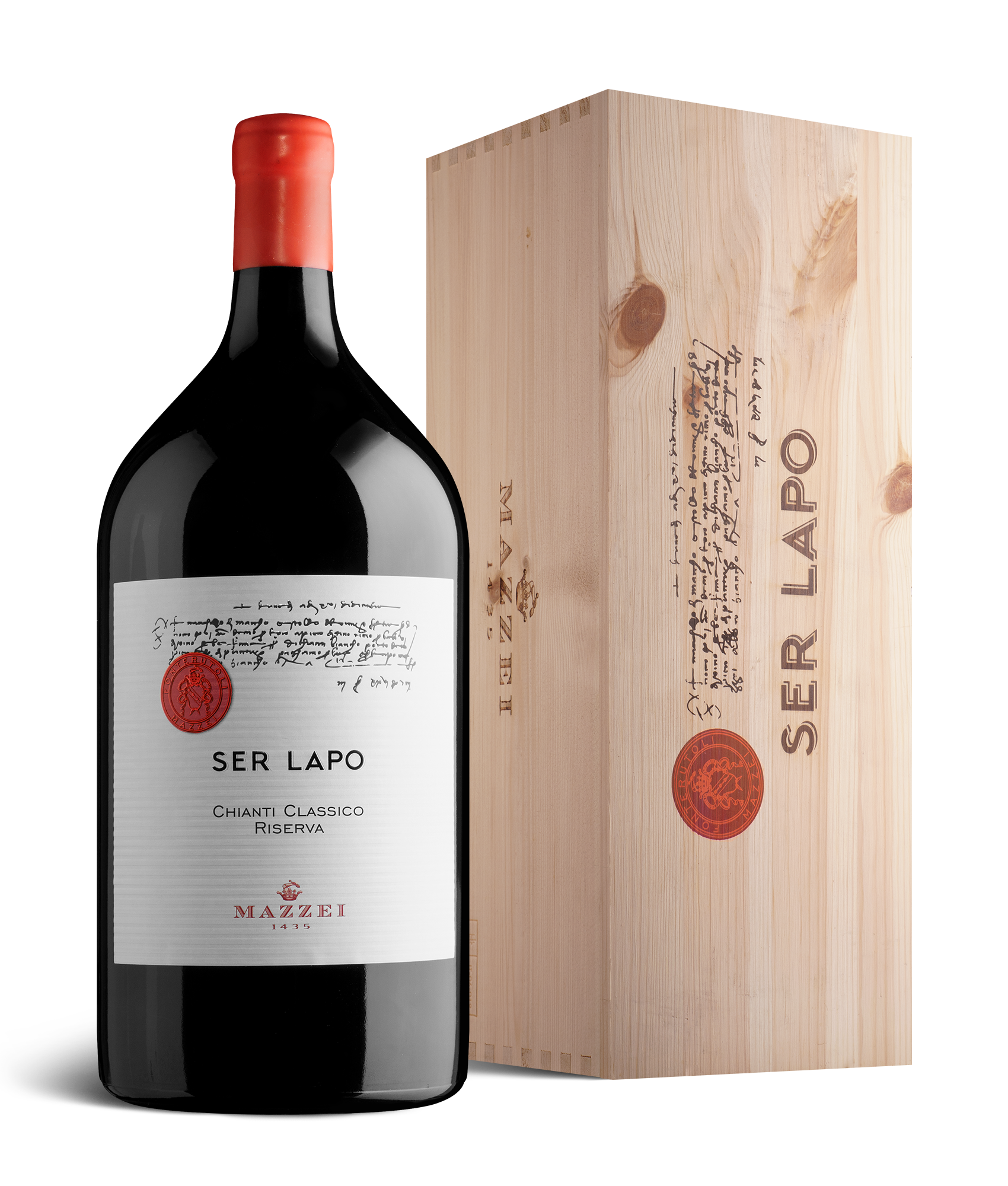 Ser Lapo
Chianti Classico Riserva DOCG
The historic Chianti Classico
With this outstanding Chianti Classico Riserva, the Marquis Mazzei celebrate their notable ancestor Ser Lapo, author of the first official document mentioning "Chianti wine" (December 16th, 1398).
2020
2019
2018
2017
2016
2015
2014
2013
2012
2011
2010
2009
2008
2007
2006
Winery

Castello di Fonterutoli


Winery location

Chianti Classico, Toscana


Grape varieties

90% Sangiovese, 10% Merlot


Alcohol

13.50%

Total acidity

5.34%

Vineyards location

Cornia: 250 - 330 m (820 - 1,080 ft) a.s.l. | Caggiolo: 290 - 350 m (950 - 1,150 ft) a.s.l.

Soil

Cornia: Clay and limestone | Caggiolo: Calcareous Alberese with clay texture


Vineyards age

15 - 30 years

Training system

Spur cordon-training


Nr. of vines per hectar

4.500 - 7.500 plants

Harvest

Hand picked starting from September 4th


Fermentation temperature

26 - 28°C

Period of maceration

15 - 18 days


Ageing

12 months in small french oak barrels (225/500 lt - 50% new)


Bottling

December 2022


Available on the market

May 2023

Production

260.000 bottles

Formats

750 ml - 1,5 lt - 3 lt

Cases

6 bottles cardboard box (750 ml), single wooden case (1,5 lt)

First vintage

1983

Ageing potential

Over 15 years

Key description

Fresh, tannic, with aroma of berries, strong structure, earthy and intense taste
.Pdf
Download Ser_Lapo_2020_ITA
Download Ser_Lapo_2020_ENG
Vinous

92 Pts

James Suckling

94 Pts

Wine Advocate

93 Pts
The winter of 2020 was cold with moderate rainfall. After a cool spring with adequate, well-spaced showers, the wide diurnal temperature range over the long hot summer was sufficient to ensure a smooth and problem-free ripening of the grapes. The process was also helped by rains in June and September which reduced water stress, and by an absence of pests or disease.
A season characterised by average temperatures and well-spaced rainfall gave rise to a highly satisfying harvest of top-quality grapes. With their thick skins and well-ripened phenols, these grapes will produce wines which combine fullness and structure with balance and freshness.
The one less positive note was a lower yield due to a few cold nights in early April which affected bud burst in areas where this took place early.
Beginning of the harvest: September 7th
End of the harvest: October 7th
Rainfalls (sum of rainfall between April 1st and September 30th): 468 mm
Temperature Index (sum of average daily temperatures from April 1st to September 30th): 3608 °C
Evaluation: Very good
Winery

Castello di Fonterutoli


Winery location

Chianti Classico, Toscana


Grape varieties

90% Sangiovese, 10% Merlot


Alcohol

14.00%

Total acidity

5.43%

Vineyards location

Cornia: 250 - 330 m (820 - 1,080 ft) a.s.l. | Caggiolo: 290 - 350 m (950 - 1,150 ft) a.s.l.

Soil

Cornia: Clay and limestone | Caggiolo: Calcareous Alberese with clay texture


Vineyards age

15 - 30 years

Training system

Spur cordon-training


Nr. of vines per hectar

4.500 - 7.500 plants

Harvest

Hand picked starting from September 4th


Fermentation temperature

26 - 28°C

Period of maceration

15 - 18 days


Ageing

12 months in small french oak barrels (225/500 lt - 50% new)


Bottling

September 2021


Available on the market

January 2022

Production

250.000 bottles

Formats

750 ml - 1,5 lt - 3 lt

Cases

6 bottles cardboard box (750 ml), single wooden case (1,5 lt)

First vintage

1983

Ageing potential

Over 15 years

Key description

Fresh, tannic, with aroma of berries, strong structure, earthy and intense taste
.Pdf