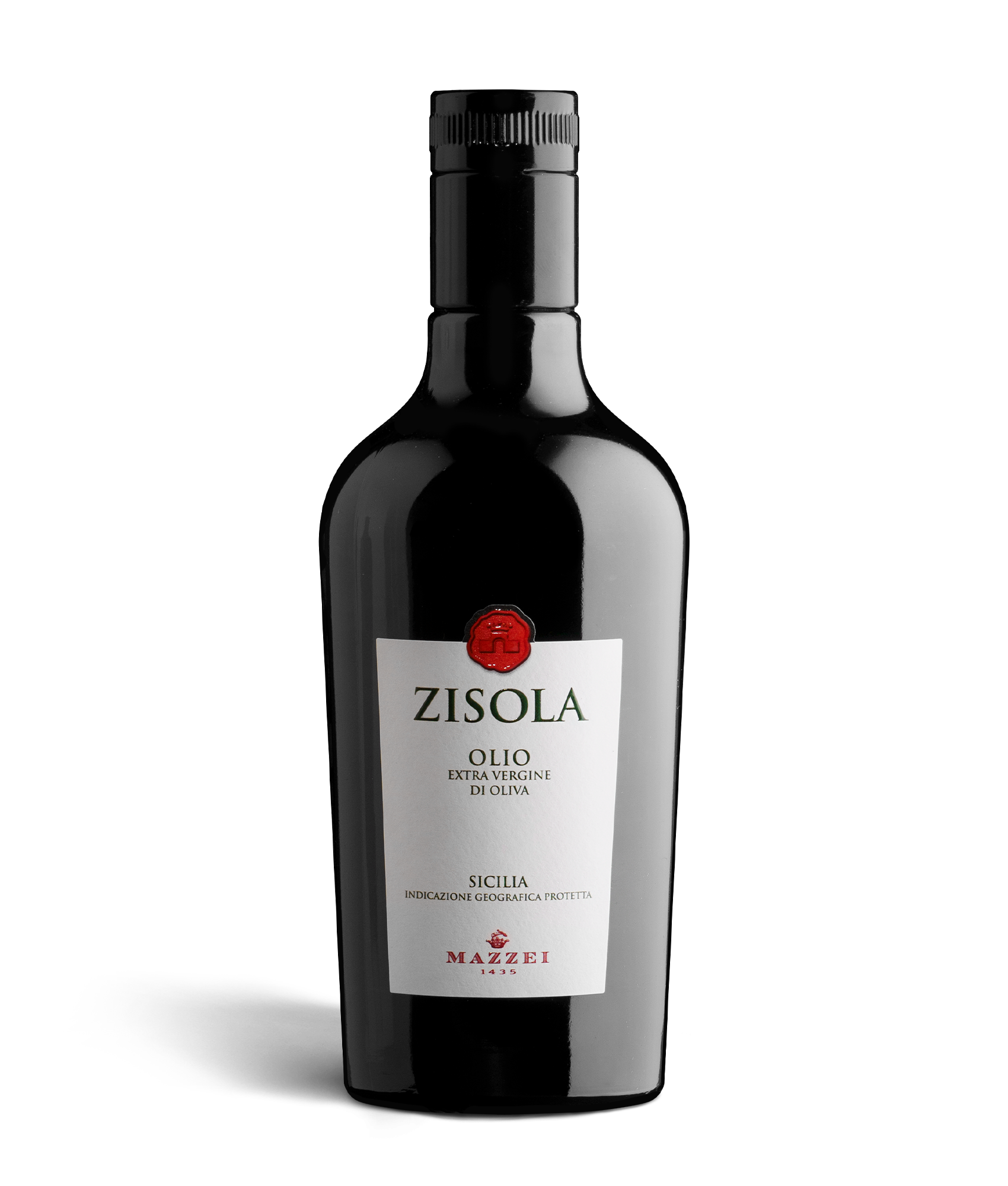 The gentle taste of Sicily
From Moresca, Ogliarola Messinese, Nocellara Etnea and Biancolilla "cultivar", growing in the "gardens" of Zisola, a special olive oil is obtained: a triumph of aromas and flavours, which exalts the temperament of the territory.
Key descriptors: Round with a scent of olive and tomato, rich and full taste
Varieties: Moresca 70%, Ogliarola Messinese 15%, Nocellara Etnea 15%
Format: 500ml
Food pairing: Roast fish, grilled asparagus, salad
The excellence of Zisola's site is also expressed in the production of a Sicilia I.G.P. oil of distinctive character. It is made mainly from Moresca, Ogliarola Messinese and Nocellara Etnea olives.
The oil is a rich golden-green in color, and offers both a slightly piquant character with a sweet finish; a triumph of aromas and flavors which brings out the warm Sicilian sunshine.