Olio Fonterutoli
Chianti Classico DOP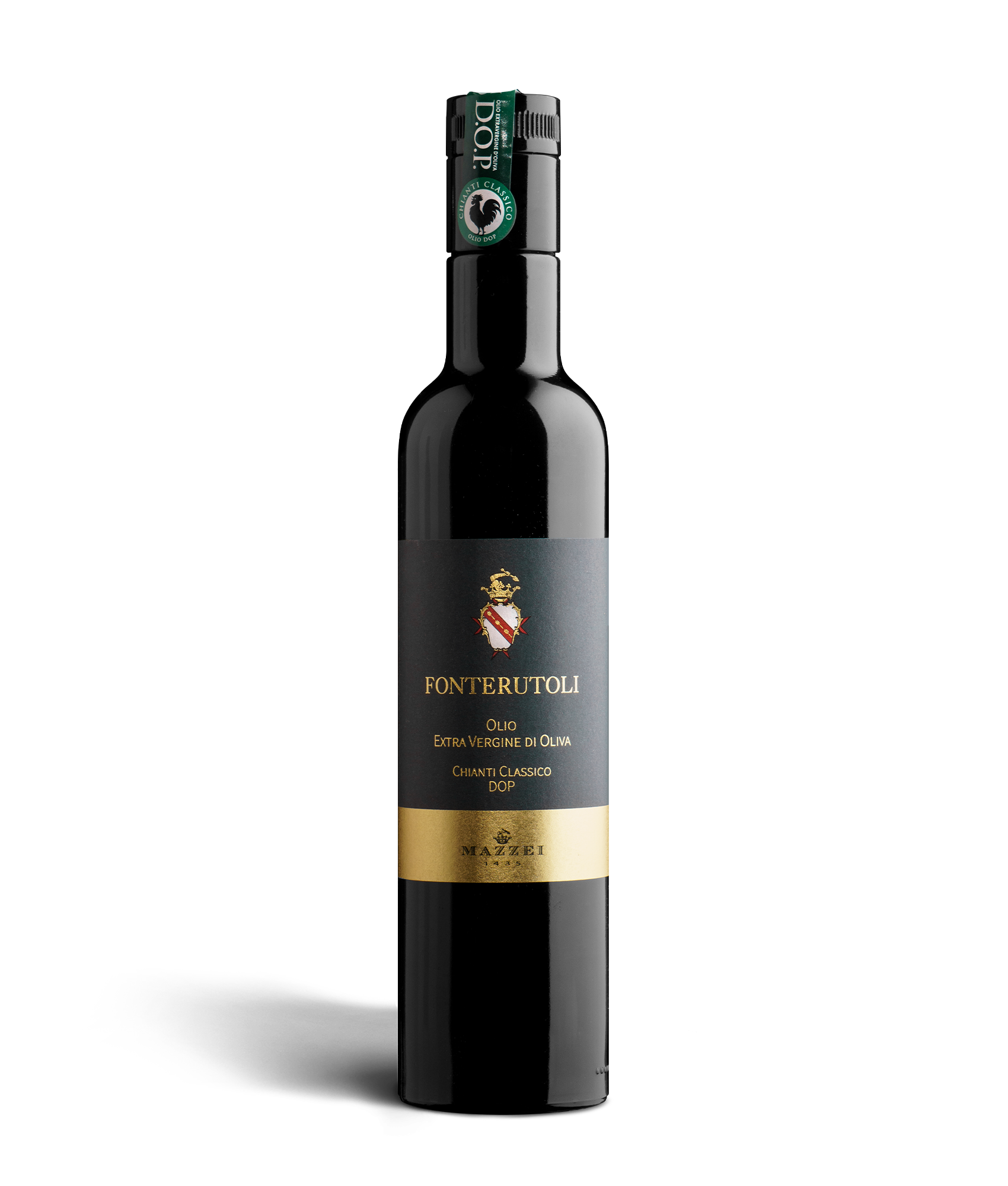 Olio Fonterutoli
Chianti Classico DOP
Oustanding "Terroir" and crushing without oxygen
Made with olives of the Frantoio, Leccino, Moraiolo and Pendolino varieties, processed with vacuum technology in the owned innovative olive press, this oil displays extraordinary organoleptic and nutritional properties.
Key descriptors: Intense, a scent of artichoke, elegant and with medium bitterness
Varieties: Frantoio 60%, Leccino 15%, Moraiolo 15%, Pendolino 10%
Format: 500ml
Food pairing: Crudité, first courses, important soups, meat and grilled vegetables
The Castello di Fonterutoli olive grove is entirely situated on the hillsides of the estate on poor, rocky soil with southern exposure. Frantoio, Leccino, Moraiolo, and Pendolino olives are immediately crushed after picking to produce an oil of hightened quality level and flavor.
The new mill allows to work with criteria that regulate the extraction in accordance with the precise character of each and every lot of olives.
Both the oils produced at Castello di Fonterutoli are Chianti Classico D.O.P, related to the eponymous territory in the same provinces of the Chianti Classico wine appellation.
The Fonterutoli mill
At Castello di Fonterutoli we use a new and state-of-the-art olive mill.
The olives are subjected to defoliation and washing, then crushed in one of the crushers in total absence of oxygen. The avoidance of oxidation during the entire process allows the preservation of the aromas and natural characteristics of the olives over time. The paste obtained then passes into the kneading tanks, then sent to the decanter to obtain the oil that will be sent to the filtering and storage system.
Every single operation is managed through dedicated software, in order to obtain the maximum product characterization.