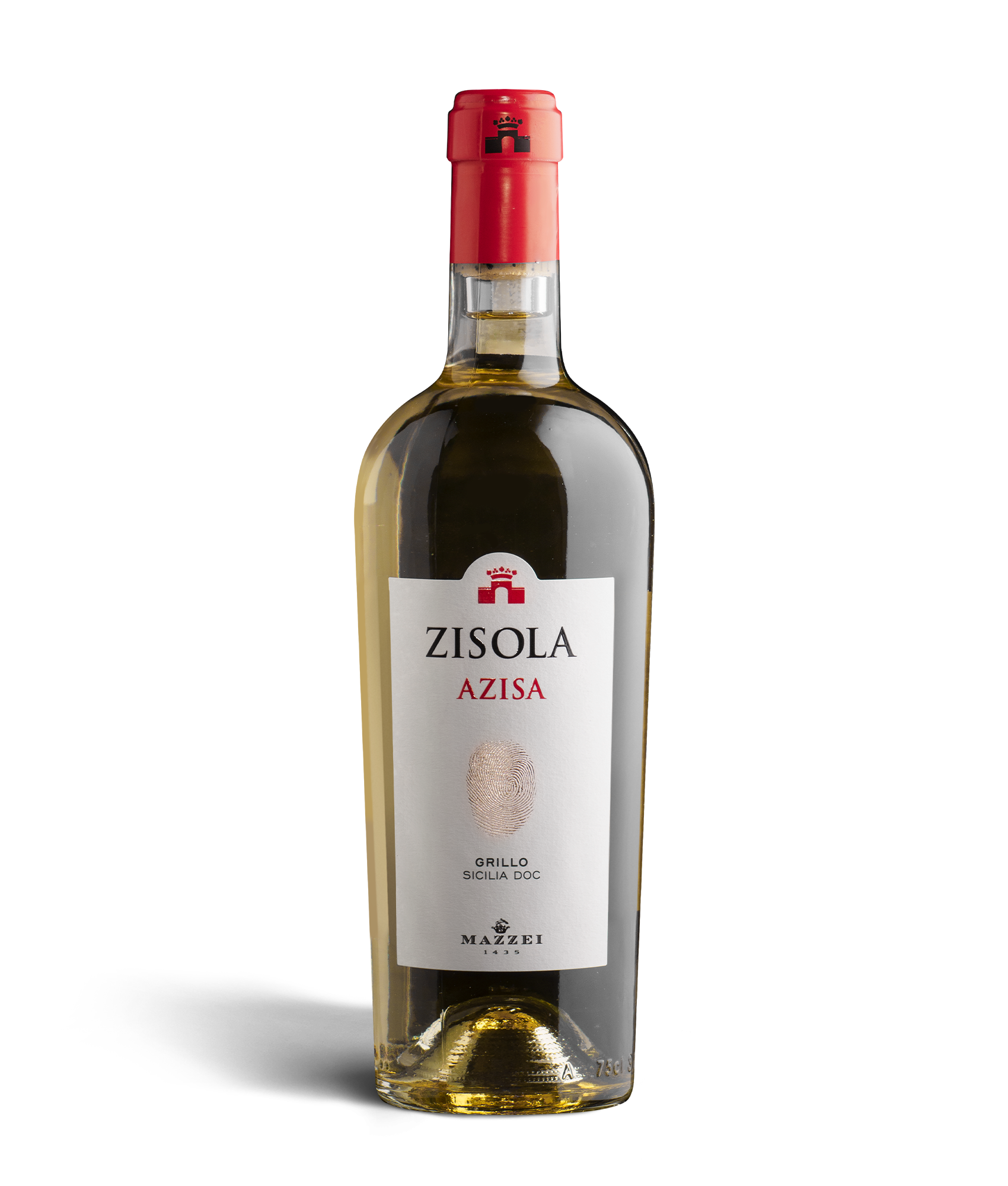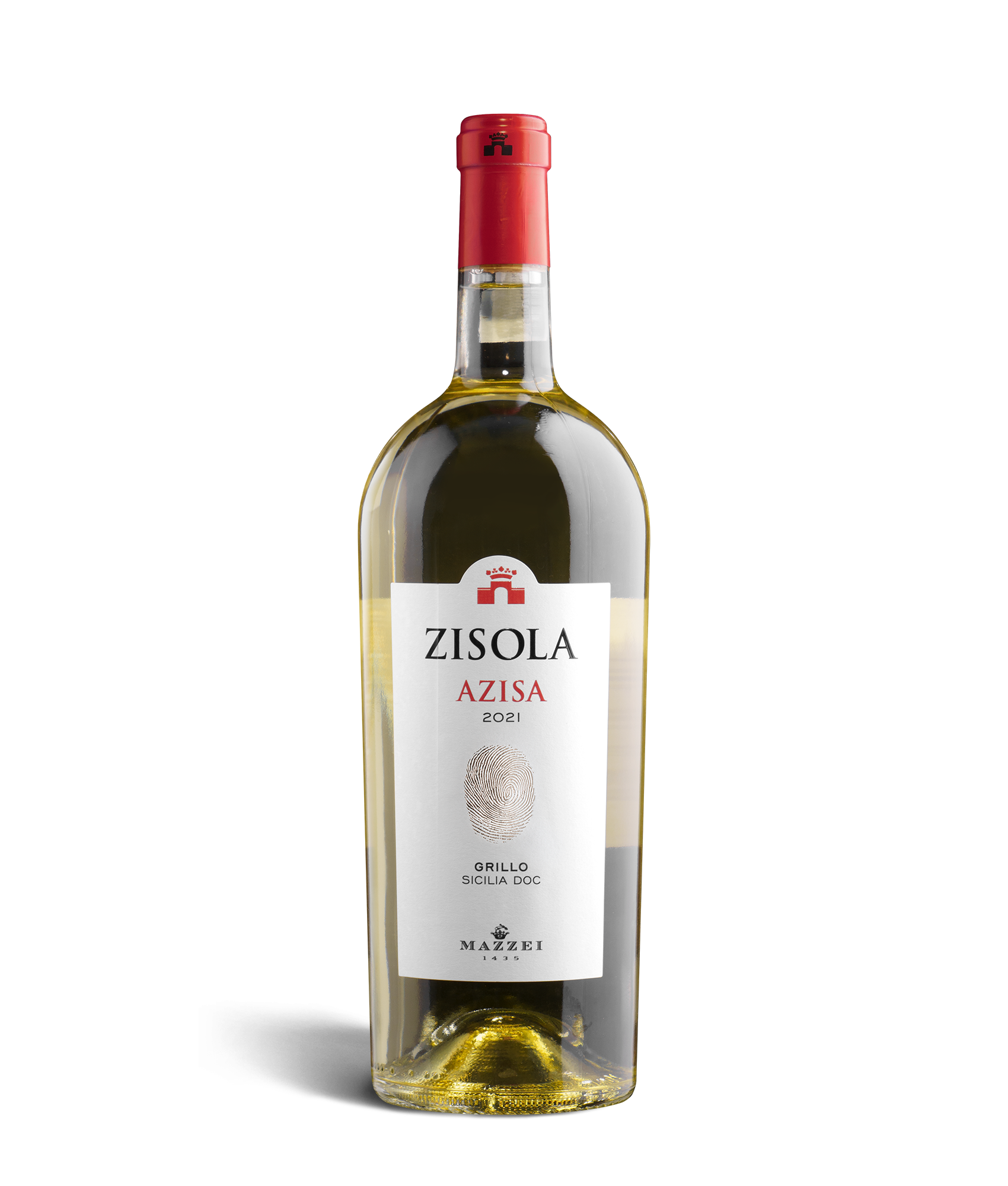 Falstaff
90 Pts | Gold Medal
Vini Buoni d'Italia
4 Stars

The beauty of the white in Sicilia
Azisa, the word that gives rise to the name Zisola, also means "beautiful", an adjective that describes in one single word the character of this wine made from grapes of Grillo.
2022
2021
2020
2019
2018
2017
2016
2015
2014
Winery

Zisola

Winery location

Contrada Zisola - Noto (Siracusa)

Grape varieties

Grillo

Alcohol

13,00%

Total acidity

5,40%

Vineyards location

130 m.a.s.l.; S/E exposure

Soil

Medium texture, calcareous and mineral

Training system

Head-pruned bush vines

Nr. of vines for hectare

5,550

Harvest

Hand picked from September 7th

Fermentation temperature

At law temperature (15 °C)

Bottling

February 2023

Available on the market

March 2023

Production

45,000 bottles

Formats

750 ml - 1,5 lt

First vintage

2014

Key descriptors

Aromatic, fresh, flower and citrus notes, pleasantly dry and mineral

Food pairing

Light starters, pasta with seafood, grilled vegetables
.Pdf
Download Azisa_2022_ITA
Download Azisa_2022_ENG
The winter was characterised by below average temperatures, with some frosts and low levels of rainfall, which laid down the basis for good plant health conditions.
The vegetative awakening and fruit-setting stages benefitted from the mild spring temperatures, which ended in May with the arrival of a series of heat waves.
The summer was extremely anomalous by Sicilian standards, with peak temperatures over 40°C, but with sudden and substantial temperature changes, and light rainfall in September, that delayed the harvest by 10 days, with respect to previous years.
The result of the harvest is most satisfactory, yielding a production of elegant wines, in line with the company's research.
Beginning of the harvest: August 26th, 2022
End of the harvest: October 5th, 2022
Rainfalls (sum of rainfall between April 1st and September 30th): 183 mm
Temperature Index (sum of average daily temperatures from April 1st to September 30th): 4.299 °C
Evaluation: Good
Winery

Zisola


Winery location

Noto, Sicilia


Grape varieties

50% Grillo, 50% Catarratto


Alcohol

13.00%

Total acidity

6.50%

Vineyards location

130 m.a.s.l.; S/E exposure


Soil

Medium texture, calcareous and mineral


Training system

Head-pruned bush vines

Nr. of vines per hectar

5.500 plants

Harvest

Hand picked from August 26th


Fermentation temperature

15 °C


Bottling

March 2022


Available on the market

April 2022


Production

30.000 bottles


Formats

750 ml - 1,5 lt

First vintage

2014

Key description

Aromatic, fresh, flower and citrus notes, pleasantly dry and mineral


Food pairing

Light starters, pasta with seafood, grilled vegetables







.Pdf