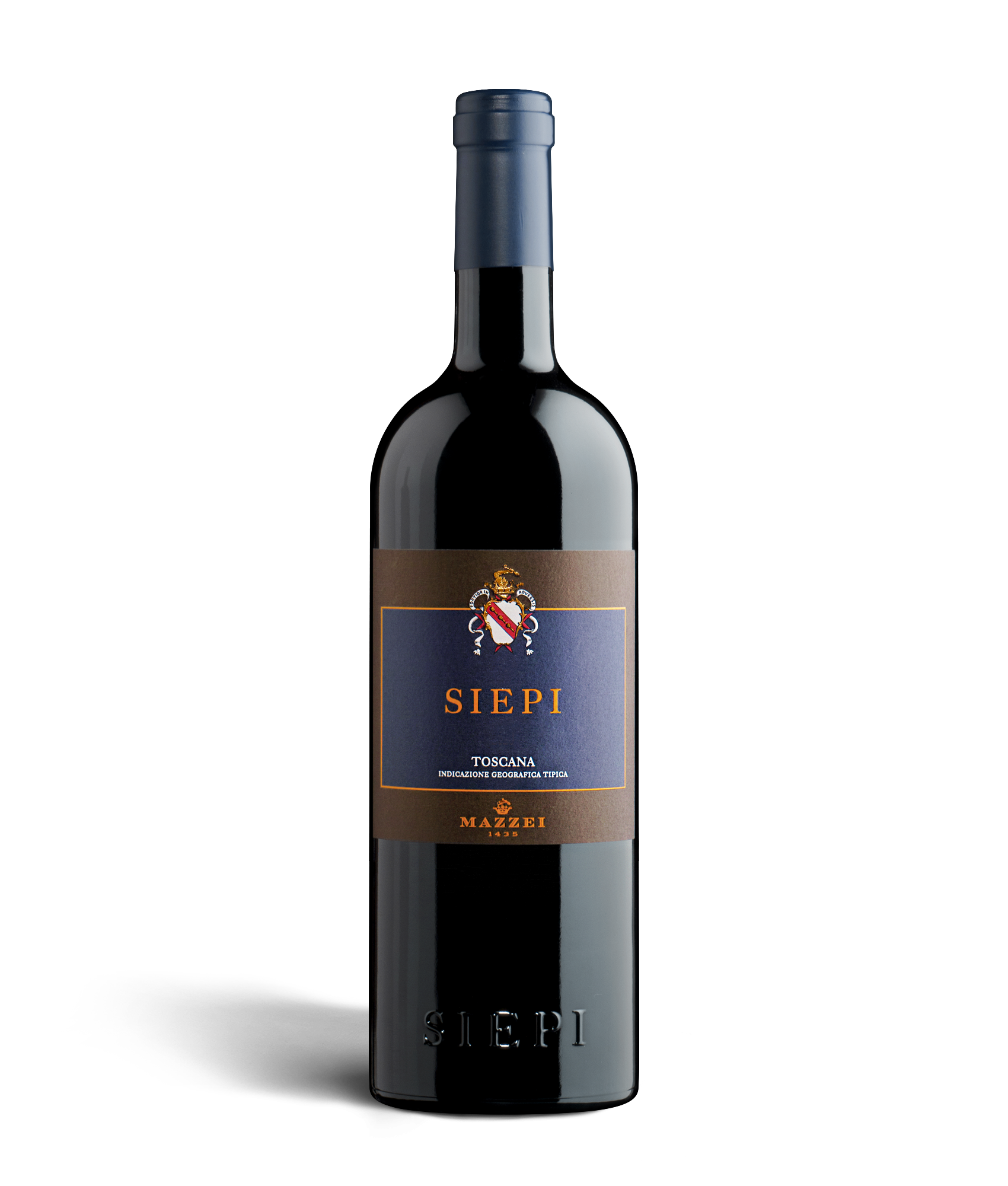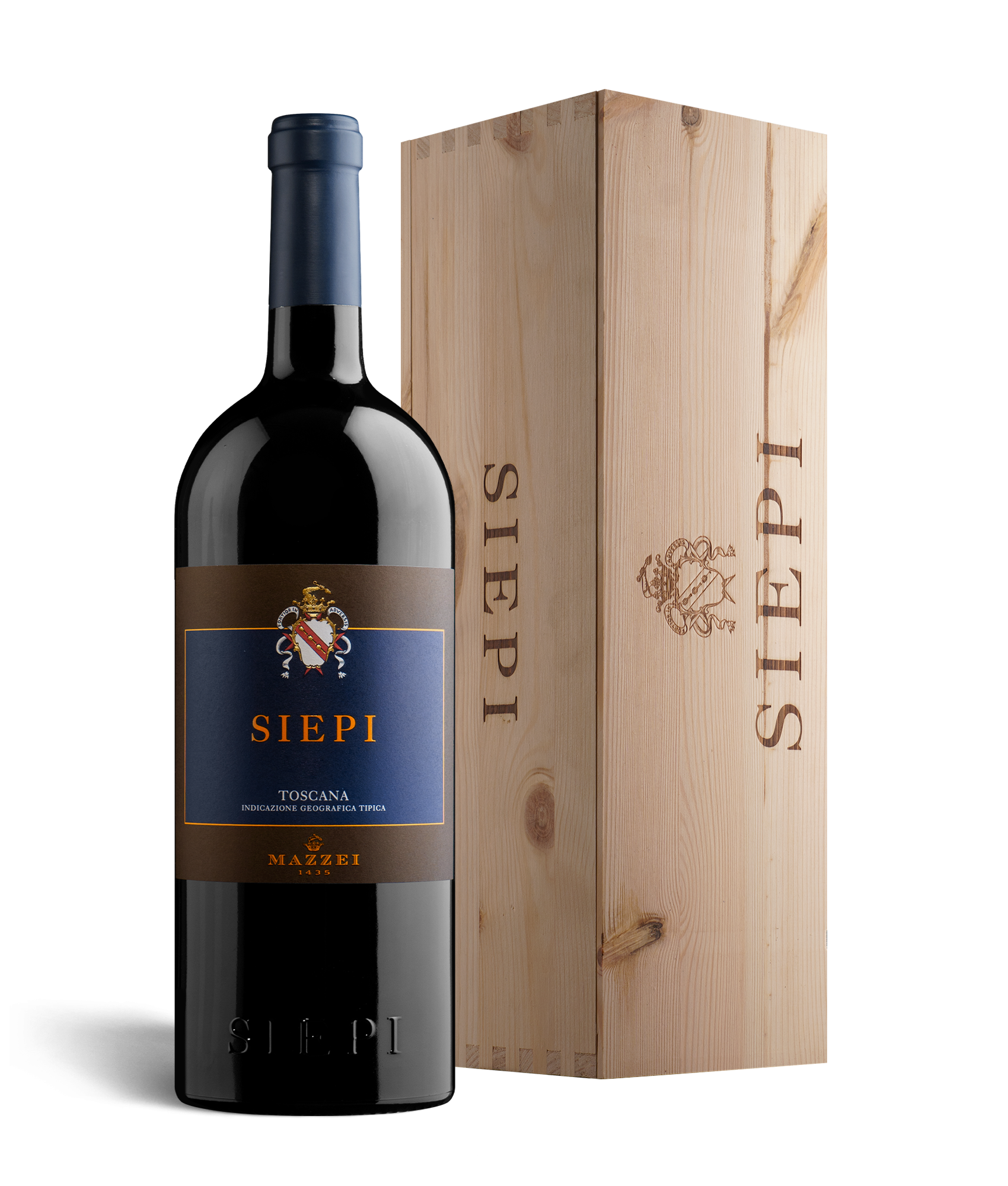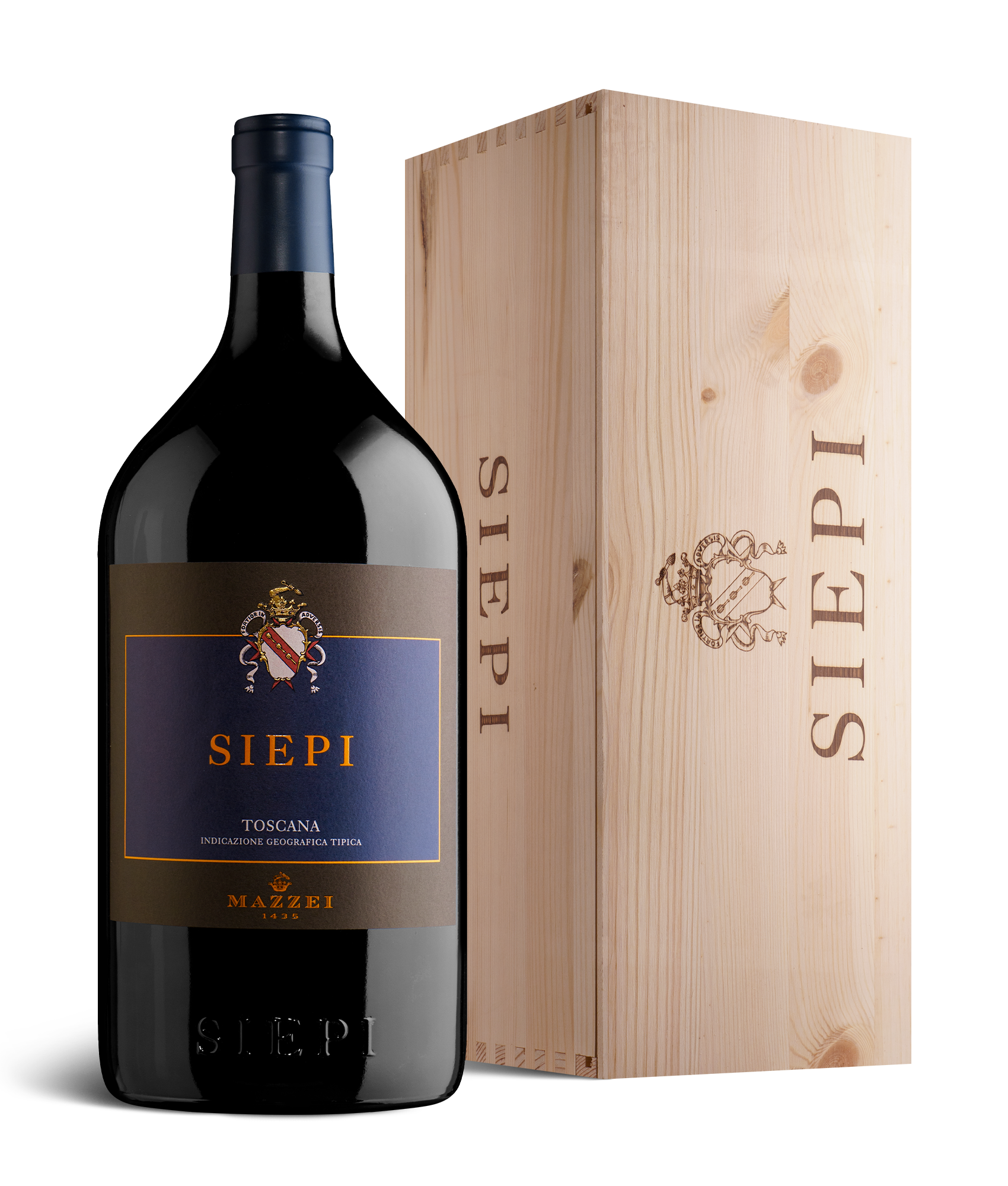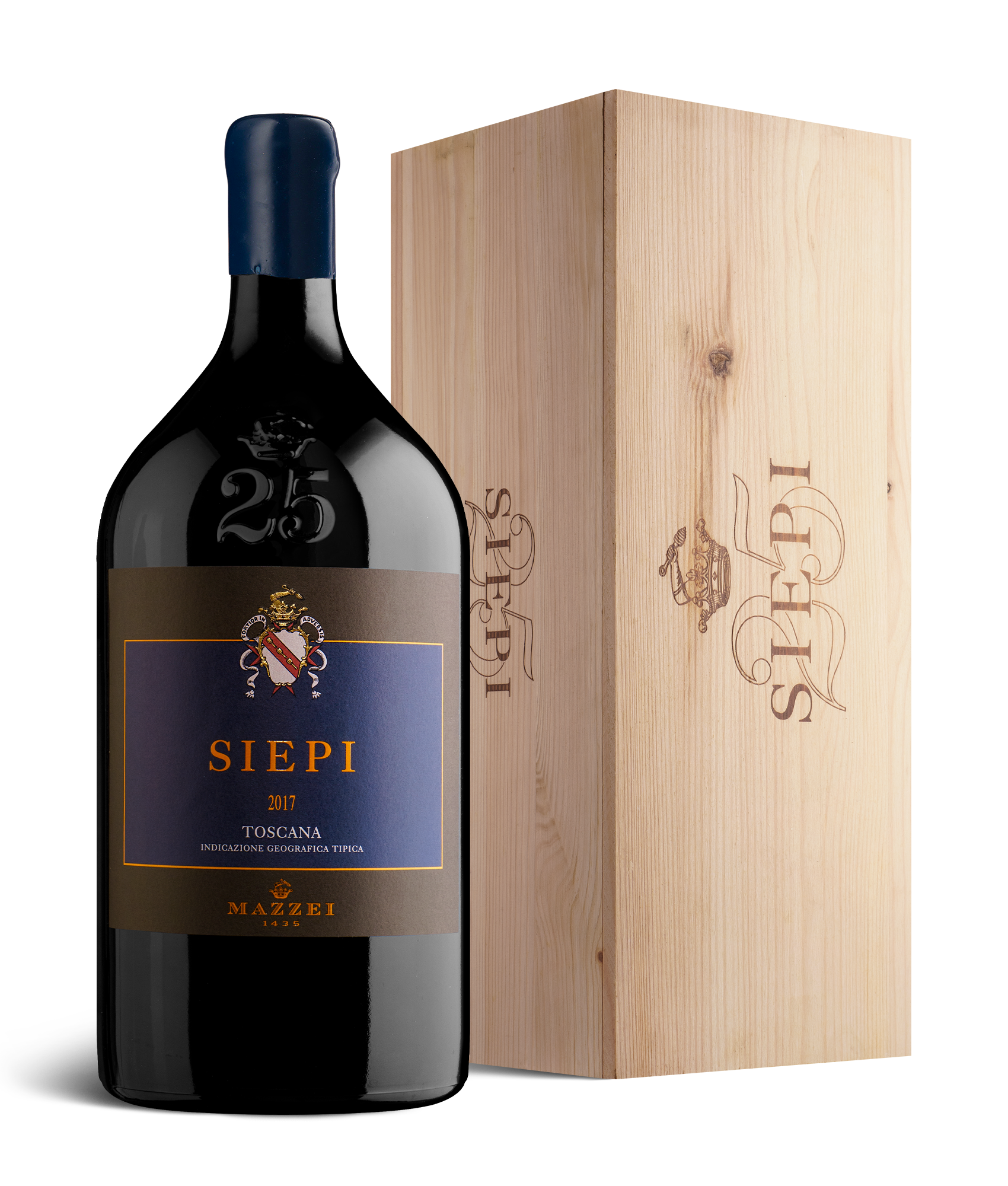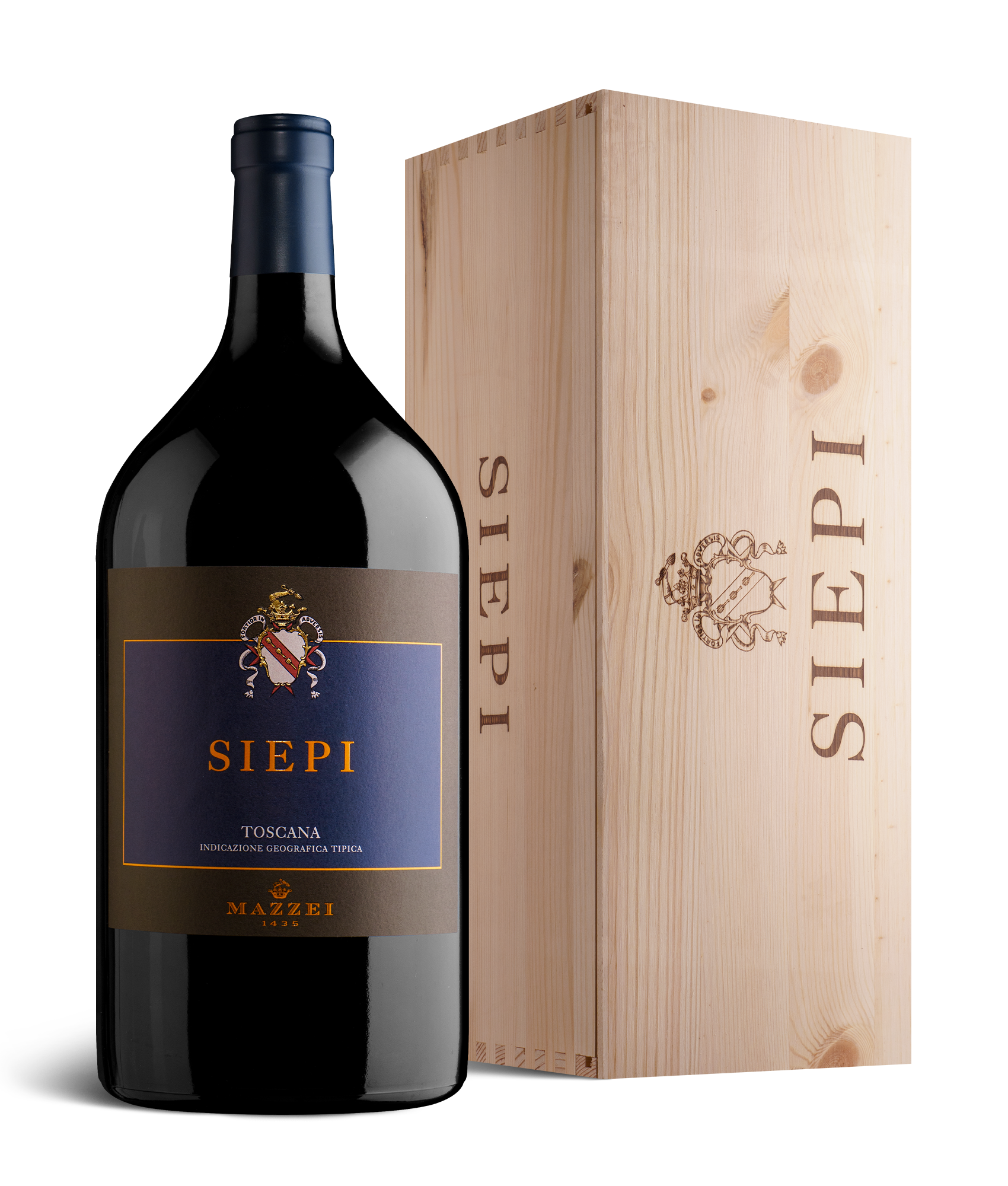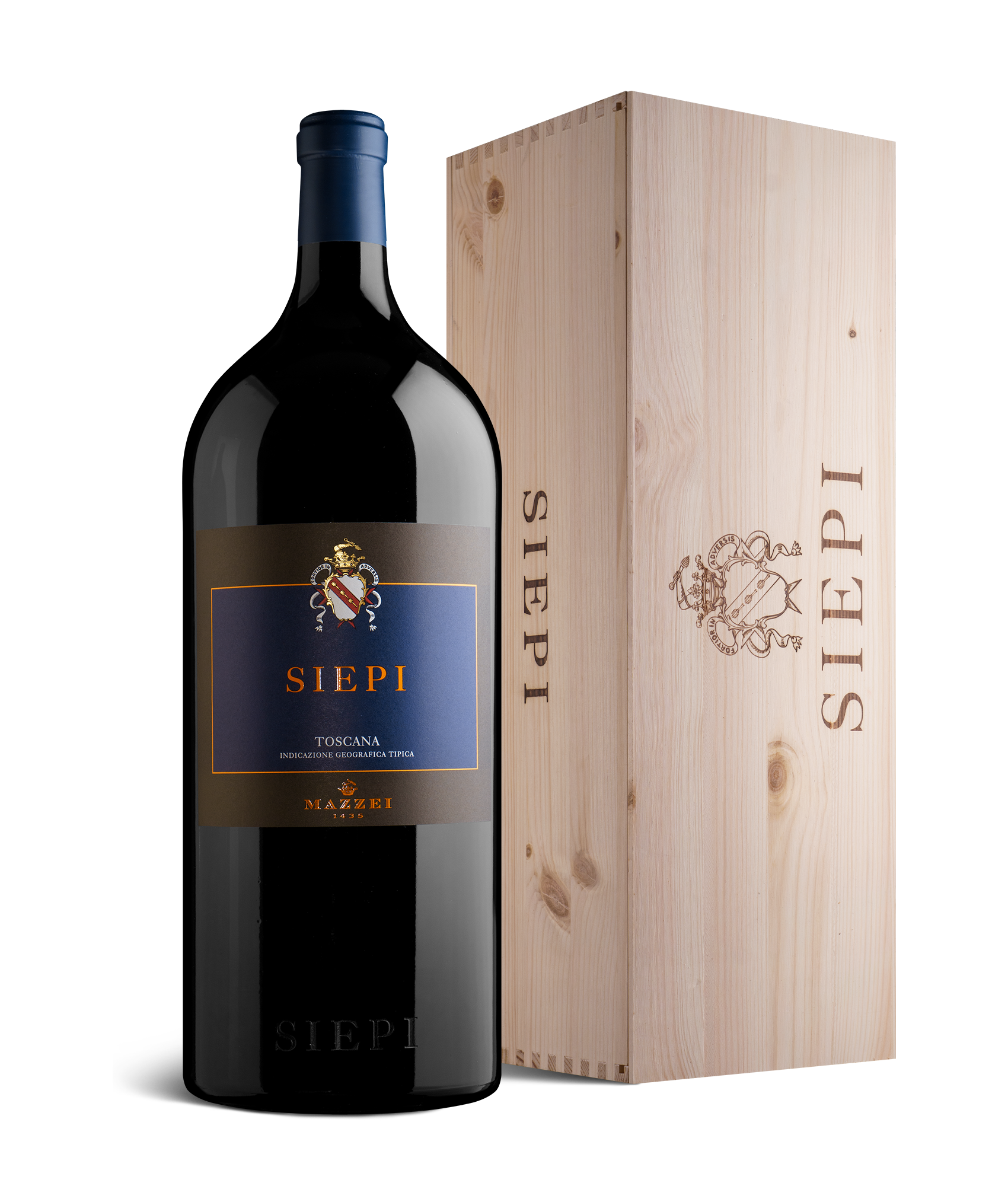 "One of the 50 wines that changed Italy wine style" (Gambero Rosso)
Siepi, owned by Mazzei family since 1435, has always been a model farm, still managed today with the same kind of respect. A unique location, a special microclimate, the foresight in the early 1980s to plant Merlot as the ideal grape to complement Sangiovese in a very particular "terroir" produce a wine which is perfectly balanced between elegance, power and complexity.
2021
2020
2019
2018
2017
2016
2015
2013
2012
2011
2010
2008
2007
2006
2005
2004
2003
2002
2001
2000
1999
1998
1997
1996
1995
1994
1993
1992
Winery

Castello di Fonterutoli


Winery location

Chianti Classico, Toscana


Grape varieties

50% Sangiovese, 50% Merlot


Alcohol

14.66%

Total acidity

6.34%

Vineyards location

Siepi (Castellina in Chianti): 260 m (850 ft) a.s.l.; S-SW exp.


Soil

Mainly Alberese

Vineyards age

23 - 36 years

Training system

Spur cordon-training and Guyot

Nr. of vines per hectar

4,500 - 6,500 plants

Harvest

Hand picked starting from September 10th (Merlot), from September 24th (Sangiovese)


Fermentation temperature

26 - 28°C, in stainless steeel tanks

Period of maceration

14 (Merlot), 18 (Sangiovese) days


Ageing

18 months in small french oak barrels (70% new): Barriques (Merlot), Tonneaux (Sangiovese)

Finissage

3 months in concrete tanks

Bottling

June 2023


Available on the market

October 2023


Production

34.000 bottles

Formats

750 ml - 1,5 lt - 3 lt - 6 lt - 12 lt - 18 lt

Cases

6 bottles wooden box (750 ml), single wooden case (other formats)

First vintage

1992

Ageing potential

Over 20 years

Key description

Monumentally built, crispy notes of elder, plum, berries, sandalwood, tobacco, with a very long, bright finish

Food pairing

Flavorful, textured dishes, dark sauces, game, blue cheeses
.Pdf
Download Siepi_2021_ITA
Download Siepi_2021_ENG
Vinous

96+ Pts

Jane Anson

96 Pts

Decanter

97 Pts

Wine Advocate

96+ Pts
The year 2021 was distinguished by a cold winter with little precipitation. An (initially) cool spring with adequate rainfall was followed by a long, hot summer but with good diurnal temperature variations that allowed excellent completion of the grape ripening process. Worthy of note, an initial delayed development of the vines that resolved itself as the season progressed.
The harvest was extremely rewarding, in terms of performance and excellent quality and health of the grapes going to cellar; these grapes will yield rich, well-structured wines thanks to their thick, but well-balanced, fresh skins. There was a slight decrease in quantity, due to the insufficient rain during the winter which hindered budding in the early-maturing areas.
Beginning of the harvest: September 9th, 2021
End of the harvest: October 13th, 2021
Rainfalls (sum of rainfall between April 1st and September 30th): 503,1 mm
Temperature Index (sum of average daily temperatures from April 1st to September 30th): 4.511,3 °C
Evaluation: Very good
Winery

Castello di Fonterutoli


Winery location

Chianti Classico, Toscana


Grape varieties

50% Sangiovese, 50% Merlot


Alcohol

14.50%

Total acidity

6.20%

Vineyards location

Siepi (Castellina in Chianti): 260 m (850 ft) a.s.l.; S-SW exp.


Soil

Mainly Alberese

Vineyards age

21 - 34 years

Training system

Spur cordon-training and Guyot

Nr. of vines per hectar

4,500 - 6,500 plants

Harvest

Hand picked starting from September 7th (Merlot), from September 21st (Sangiovese)


Fermentation temperature

26 - 28°C, in stainless steeel tanks

Period of maceration

14 (Merlot), 18 (Sangiovese) days


Ageing

18 months in small french oak barrels (70% new): Barriques (Merlot), Tonneaux (Sangiovese)

Finissage

3 months in concrete tanks

Bottling

July 2022


Available on the market

October 2022


Production

29.000 bottles

Formats

750 ml - 1,5 lt - 3 lt - 6 lt - 12 lt - 18 lt

Cases

6 bottles wooden box (750 ml), single wooden case (other formats)

First vintage

1992

Ageing potential

Over 20 years

Key description

Monumentally built, crispy notes of elder, plum, berries, sandalwood, tobacco, with a very long, bright finish

Food pairing

Flavorful, textured dishes, dark sauces, game, blue cheeses
.Pdf