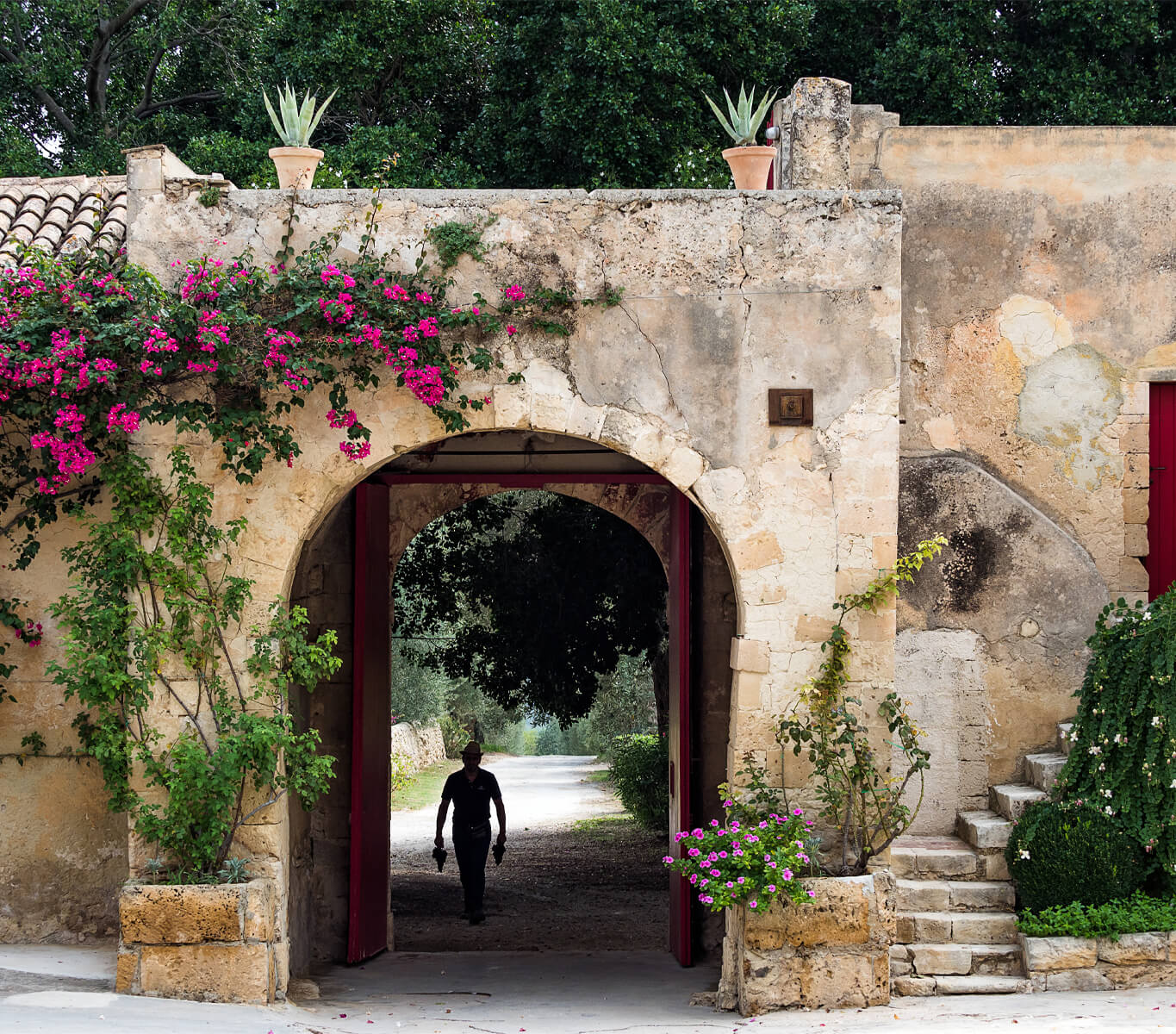 Classic Wine Tour - Zisola
Description
Payment Terms
Duration
A Tour designed for those who for the first time are approaching Zisola Estate and its wines.
The Tour includes the guided tour of Zisola vineyards and a tasting of the 3 most rapresentatives estate wines, paired with typical products from the territory and the estate.
For this tour, we accept online payments as well as cash on location.
60 Minutes
Nice to know
Opening Hours
Monday: from 2:30 pm to 6:30 pm
Tuesday - Saturday: from 9:30 am to 1:30 pm | from 2:30 pm to 6:30 pm
Parking
There is a public parking just in front of the winery
Opening
The entry to the winery for public visitors without reservation could be limited in case of high turnout or private events
Contact
Mail: enoteca@zisola.it
Phone: +39 0931 839288
Animals
Animals are not permitted inside the wine cellar, but can access the wine shop
Booking
It is possible to cancel or edit the booking within 48 hours before the tour starts
THE ZISOLA GARDENS
A property of 50 hectares, the area extends around the 3 buildings "bagli" of the estate, of which the main one enjoys a wonderful view over Noto and the surrounding "gardens" cultivated with vineyards, citrus trees, olives, and almonds.
Zisola
Wine Tour & Tasting
Vistors to Zisola are drawn by the natural setting and the age-old beauty of a place that embraces vines, cellars and the baglio buildings.
Estate tours begin with a stroll through the vineyards, continue with a visit to the production area inside the main baglio, and conclude with a tasting of wines from the estate, presented by one of our sommeliers.
Wines, oils and other estate produce can be purchased in the Wine Shop.
Zisola Wines
Nero d'Avola grape mother country
The marine breeze coming from the nearby coast participates in moderating the heat in the summer and mellowing the winters, conditions which together with the particular soil characteristics of the land, permit obtaining the perfect ripening of the grapes and wines characterized by their elegance and personality.