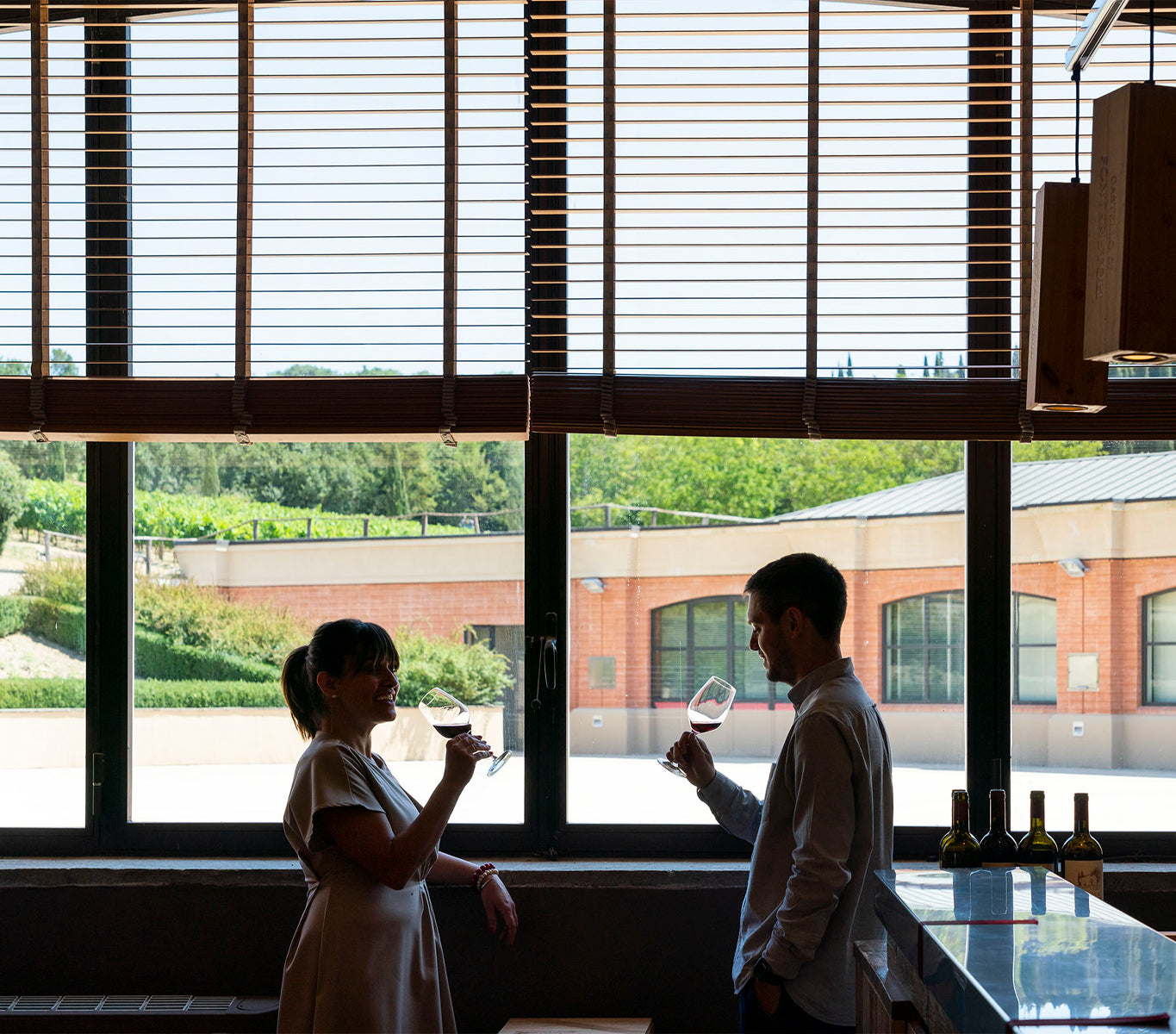 Description
Payment Terms
The Classico Wine Tour is designed for those approaching the Castello di Fonterutoli and its Chianti Classico for the first time. The history of the Chianti Classico appellation and the legend of the black rooster are intertwined in this very place and it is here that the Mazzei family has been carrying out its winemaking project since 1435, between tradition and innovation. The tour includes a guided visit of the Author's Cellar, dug into the rock at three levels of depth, and the technical tasting of the three most representative wines of the estate.
For this tour, we accept online payments as well as cash on location.
What's included
Ser Lapo
Chianti Classico Riserva DOCG
Castello Fonterutoli
Chianti Classico Gran Selezione DOCG
Nice to know
Opening Hours
Open every day from 10:00 am to 6:00 pm
Parking
There is a public parking in front of the entrance of the winery; the reception is 50mt / 1 minutes walking, you can easily use the pedestrian path
Opening
The entry to the winery and the shop for public visitors without reservation could be limited in case of high turnout or private events
Contact
Mail: reservations@fonterutoli.it
Phone: +39 0577 741 385
Animals
Animals are not permitted inside the wine cellar, but can access the Wine Shop
Booking
It is possible to cancel or edit the booking within 48 hours before the tour starts
TOSCANA WINE ARCHITECTURE
Our wine cellar is part Toscana Wine Architecture, a network of 14 wineries of quality and design, signed by great masters of contemporary architecture
Castello di Fonterutoli
An avantgarde winery
The true link between the past and the future, the Fonterutoli winery dominates the estate and farm slopes looking to Siena from a vantage point, but its heart is beating within.

A modern winery but at the same time the owner of centuries-old knowledge, as only a family member could design: in fact Agnese Mazzei is the designer of the innovative project with low environmental impact, where aesthetics meet funcionality.
Castello di Fonterutoli Wines
The quintessence of Chianti Classico
The excellence of the wines of Castello di Fonterutoli is renowned worldwide and represents one of the points of reference for the whole Chianti Classico
Fonterutoli, Chianti Classico
How to reach us
Via Ottone III di Sassonia n. 5, Località Fonterutoli, Castellina in Chianti, SI - 53011
Directions